~
Happy Friday MTG peeps,
We all have finally arrived at Dragon's Maze Game Day this coming weekend. Check where there may be an event close

to you

at this link. Magic: the Gathering Game Day is a standard constructed event taking place world wide approximately

one month after the release of each new set.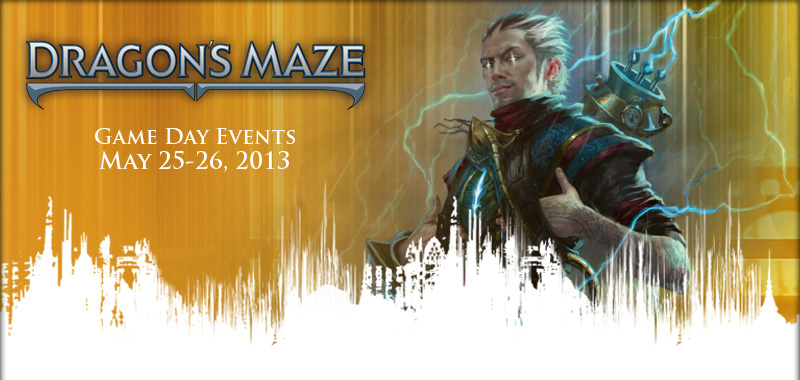 This affords players to collect the new cards they need, polish their strategies and get down to gaming. We here at MTG Realm will get to the local Friday Night Magic game tonight at OMG! Games here in Barrie, Ontario to get

a few extra matches in and tweak for tomorrow's Game Day.
If you've been away from standard constructed format for the last little while, we suggest you give Jacob Van Lunen's article, May Stan

dard Compendium

over on the mothersite a read over. For a 'quick 'n' dirty' run down of where standard is at now, look no further than our sister site, MTG Realm on Tumblr where we have this handy graphic from @SunByrne. From this, the standard metagame looks diverse and healthy.
Righto - we should yatter about what's up for grabs at tomorrow's Game D

ay . . .
All participants receive an exclusive Trostani's Summoner full-art promo card (while supplies last). The Top 8 players each receive an exclusive Melek, Izzet Paragon full-art foil promo card. The cards are awarded to the Top 8 players even if the tournament cuts only to the Top 4. In addition, the first-place winner of Dragon's Maze Game Day will receive an exclusive Playmat.
~