~
Happy Friday MTG peeps,
Although we've had a few snowflakes here in Barrie, Ontario over the last week or so, it was a rather quick melt, often in a matter of just a few minutes. Today, however it appears that the white stuff will finally stick and perhaps stay (picture from our backyard to the right). The current meteorological conditions may even prompt us to leave a few minutes early to get to OMG! Games for Friday Night Magic tonight. This minor inconvenience is nothing in comparison to the super Typhon which caused massive devastation across the Philippines. Our thoughts are not only with the Magic: the Gathering players there but also their communities. The Phillippine Red Cross now takes PayPal.
~
Anywhoos - on to today's article here at the MTG Realm blog - MTG Wallpaper. Here are a few recent wallpapers posted to the mothersite. We have most of these cards through MTG Mint Card but may not likely get a hold of Nekusar, the Mindrazer from Commander 2013's 'Mind Seize' pre-con which happens to sell out just as quickly as it gets re-stocked. Righto - Here's the round up of recent wallpapers, available in your choice of size - 2560x1600 / 1920x1080 / 1280x960 / Mobile / Tablet / Facebook - just click the link to land on the page.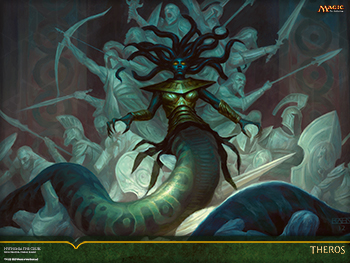 Nekusar, the Mindrazer from Commander 2013, illustrated by Mark Winters

Hythonia the Cruel from Theros, illustrated by Chris Rahn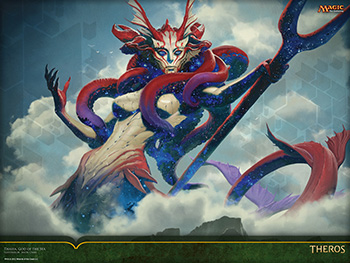 Gift of Immortality from Theros, illustrated by Matt Stewart

Thassa, God of the Sea from Theros, illustrated by Jason Chan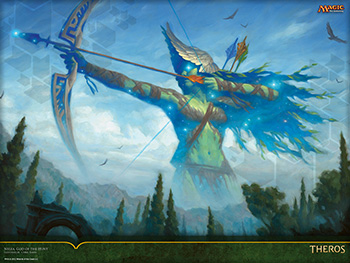 Purphoros, God of the Forge from Theros, illustrated by Eric Deschamps

Nyleas, Gof of the Hunt from Theros, illustrated by Chris Rhan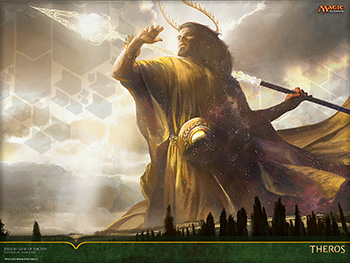 Nykthos, Shrine to Nyx from Theros, illustrated by Jung Park

Heliod, God of the Sun from Theros, illustrated by Jaime Jones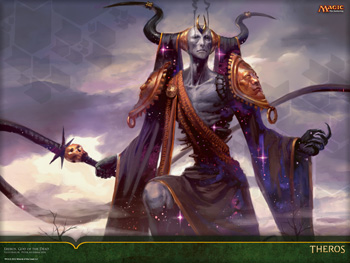 Vanquish the Foul from Theros, illustrated by Eric Deschamps

Errebos, God of the Dead from Theros, illustrated by Peter Mohrbacher
~