~
Happy Wednesday MTG peeps,
We were going to talk about how some of the new Gatecrash cards and how they might fit into our existing standard constructed decks but then we lost concentration (Look! A kitteh!) - so we'll save that up perhaps for tomorrow and perhaps even put another few videos out after all our awesome preorders come in from MTG Mint Card.
For today however, we'll do a quick round-up of some very

beautiful

Magic: the Gathering Gatecrash wallpaper recently posted to the mothersite. As an aside, we're glad not to have overly smexy wallpaper like Skyknight Legionnaire with the chest-canons or overly gruesome wallpaper like the squirty Primal Visitation - thanks Wizards - just

lovely / interesting art like these.
~
Hellkite Tyrant, illustrated by Aleksi Briclot'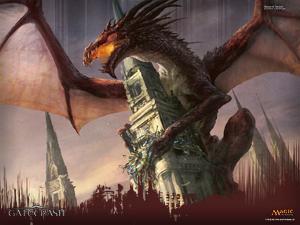 2560x1600
920x1080
1280x960
Mobile
Tablet
Twitter
Facebook
~

Gideon, Champion of Justice, illustrated by David Rapose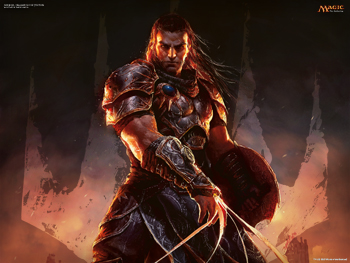 2560x1600
1920x1080
1280x960
Mobile
Tablet
Twitter
Facebook
~

Tin Street Market, illustrated by Noah Bradley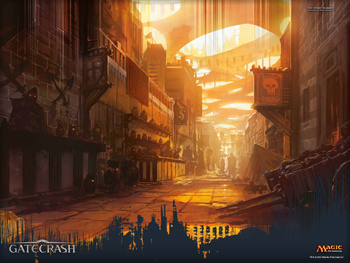 2560x1600
1920x1080
1280x960
Mobile
Tablet
Twitter
Facebook
~

Domri Rade, illustrated by Tyler Jacobson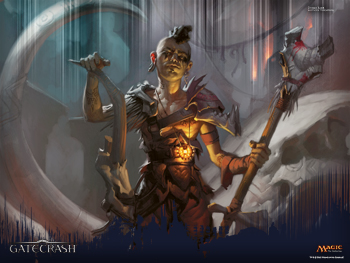 2560x1600
1920x1080
1280x960
Mobile
Tablet
Twitter
Facebook
~

Gateway Shade, illustrated by Ryan Yee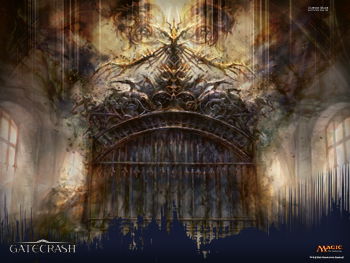 2560x1600
1920x1080
1280x960
640x960 (iPhone)
2048x2048 (iPad)
851x315 (Facebook Cover)
~