~
Happy Wednesday MTG peeps,

If you happened to miss our Magic 2012 prerelease video, click on over HERE - and please add your own prerelease story.

Right - onto to the post.
It was a bit of an odd 'spoiler season' with the latest core set, Magic 2012. There are pieces of information, artwork, and cards that we expect to see at certain times leading up to the release but that just really did not happen this time around. One preview which we rely upon Wizards of the Coast

(we're looking at WoTC Monty here)

to provide rather early in the season is what creature tokens one could expect. This usually fires our imagination and creates a lot of interest in the community speculating what sort of spells would create said tokens.

Anywhoos, better late than never, and at least we may provide a more complete post with the token art with the accompanying spell(s). Let's have a look . . .


1/1 White Soldier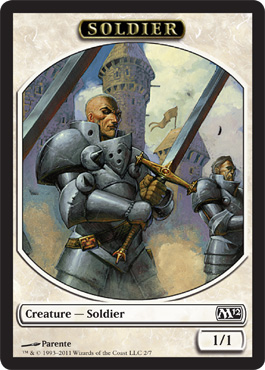 3/3 White Bird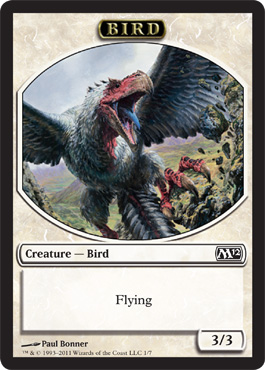 2/2 Black Zombie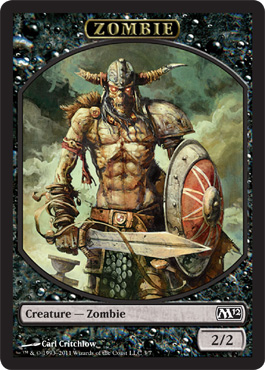 3/3 Green Beast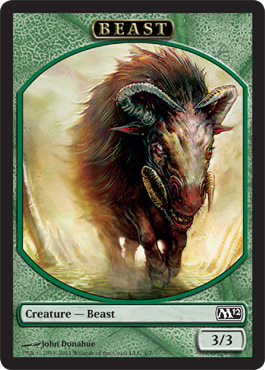 1/1 Green Saproling
6/6 Green Wurm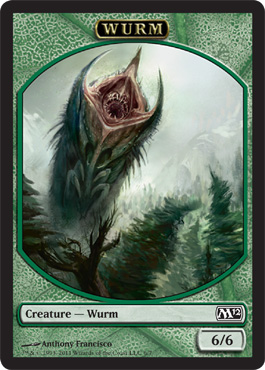 1/1 Colorless Artifact Pentavite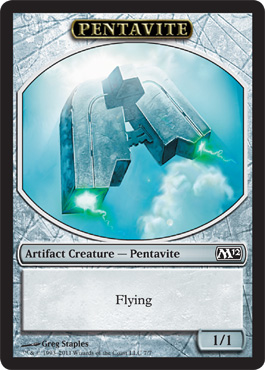 Anywhoos - is it just us or does that funky-looking Pentavite token kinda look like a game controller ?

Pipe in and tell us what you think. By-the-way - loving that new Zombie token art.
~