~
Happy Friday MTG Peeps,

It's been a while since we provided a round-up of the excellent wallpapers that Wizards of the Coast typically provide each Friday on the Mothership. Whether you want to rock out your work desktop, lap top, iPhone, iPad or other mobile device, nothing says cool more than a Magic the Gathering card art pimping that virtual space. Recently, the WoTc have started providing 851 x 315 px images for your Facebook covers as well. Make sure you drop by the Daily MTG Wallpaper of the Week archive and check these out.

For the last set, check out previous post providing links on some Innistrad Wallpapers. For now, here's the latest Magic the Gathering wallpaper featuring sweet Dark Ascension arts.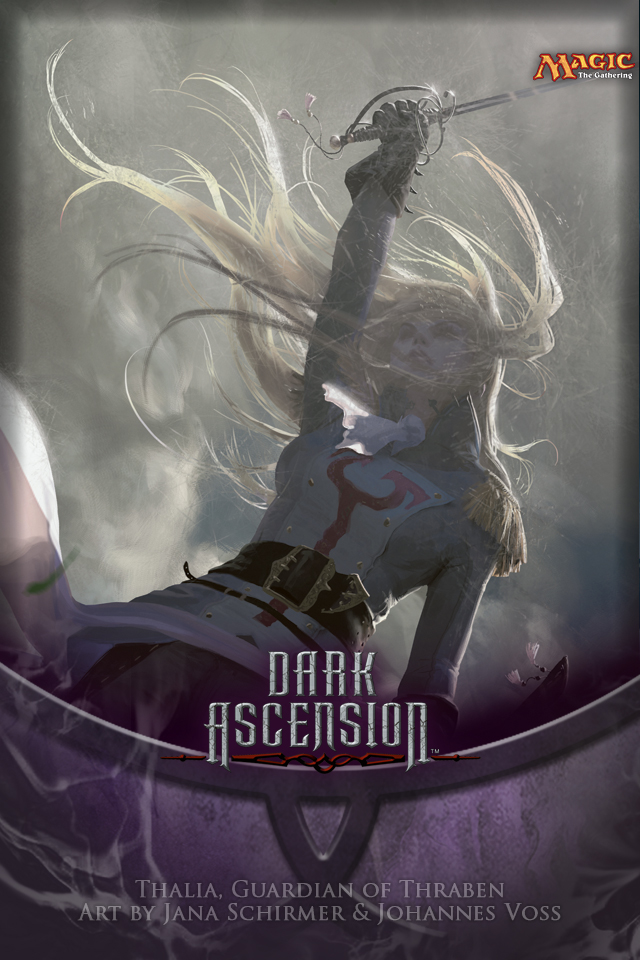 Thalia, Guardian of Thraben


Illustrated by Jana Schirmer & Johannes Voss

2560x1600
1920x1080
1280x960
640x960 (iPhone)
1024x1024 (iPad)
851x315 (FB Cover)
~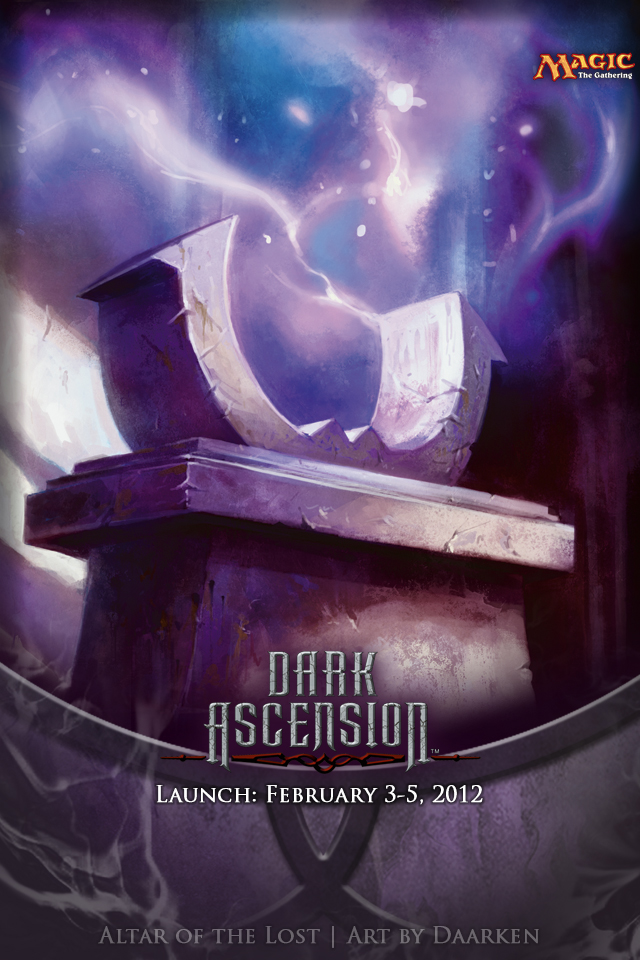 Altar of the Lost


illustrated by Daarken

2560x1600
1920x1080
1280x960
640x960 (iPhone)
1024x1024 (iPad)
851x315 (FB Cover)
~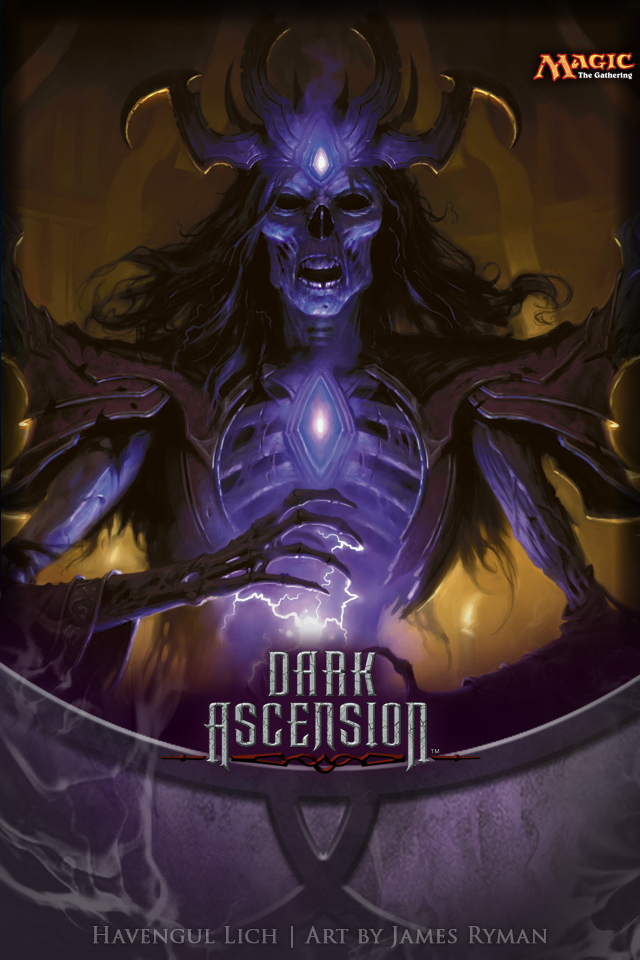 Havengul Lich


illustrated by James Ryman

2560x1600
1920x1080
1280x960
640x960 (iPhone)
1024x1024 (iPad)
851x315 (FB Cover)
~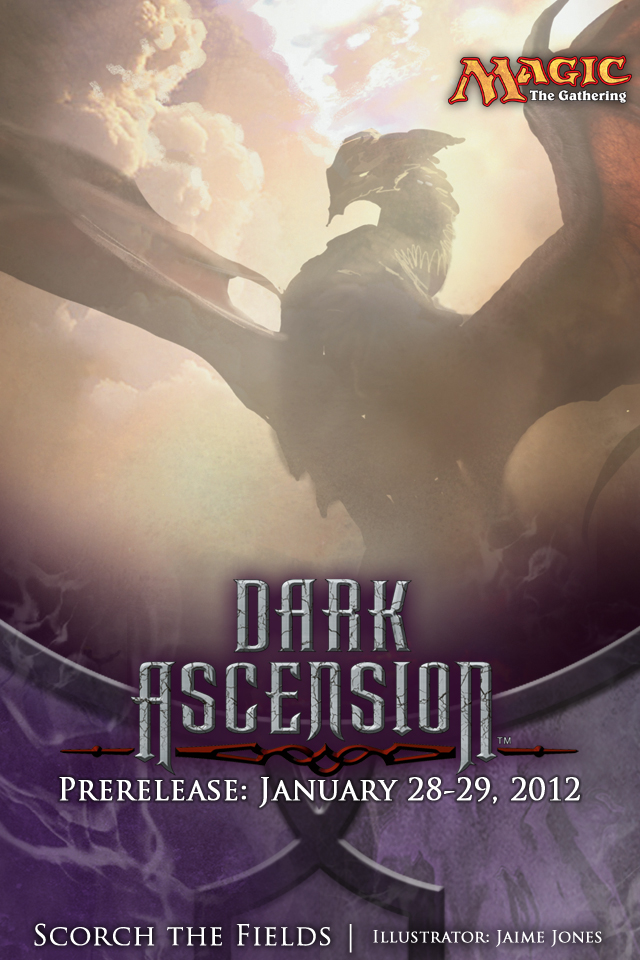 Scorch the Fields


illustrated by Jaime Jones

1024x768
1280x960
1280x1024
2560x1600
640x960 (iPhone)
~



Bone to Ash


illustrated by Clint Cearley


1024x768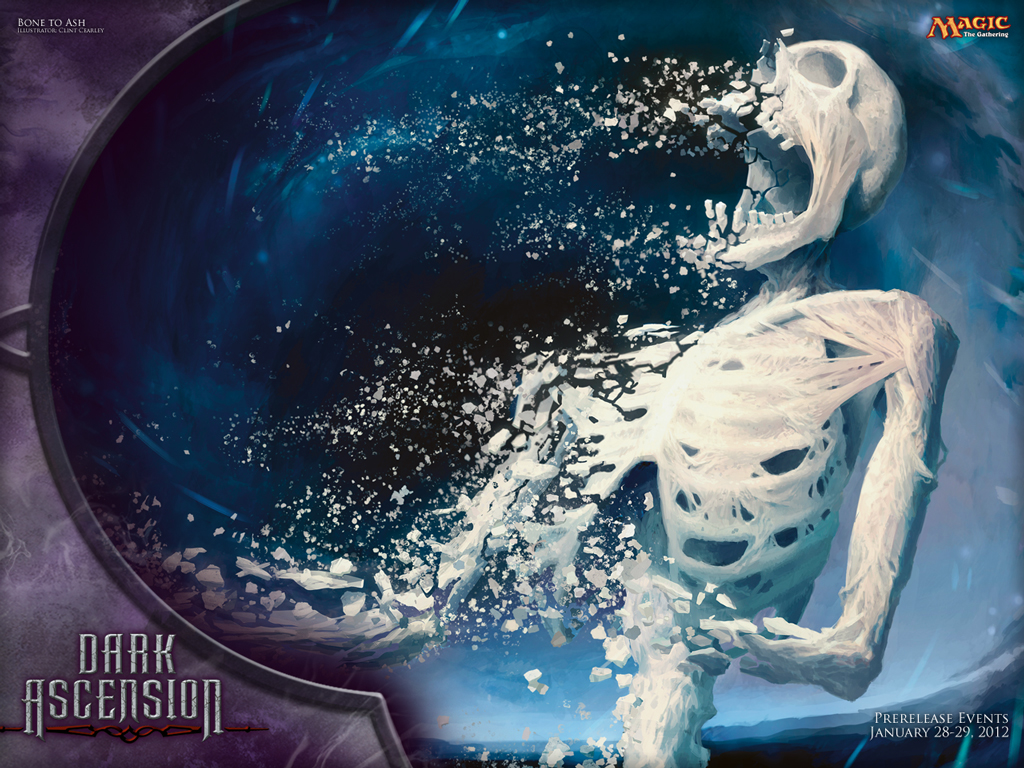 1280x960
1280x1024
2560x1600
640x960 (unavailable?)

~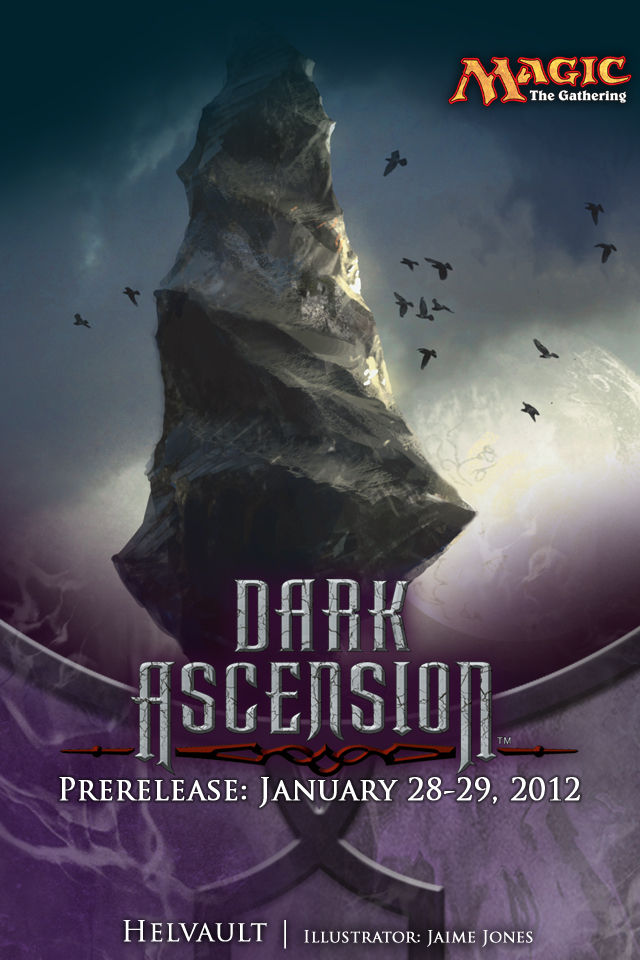 Helvault


illustrated by Jaime Jones


1024x768
1280x960
1280x1024
2560x1600
640x960 (iPhone)
~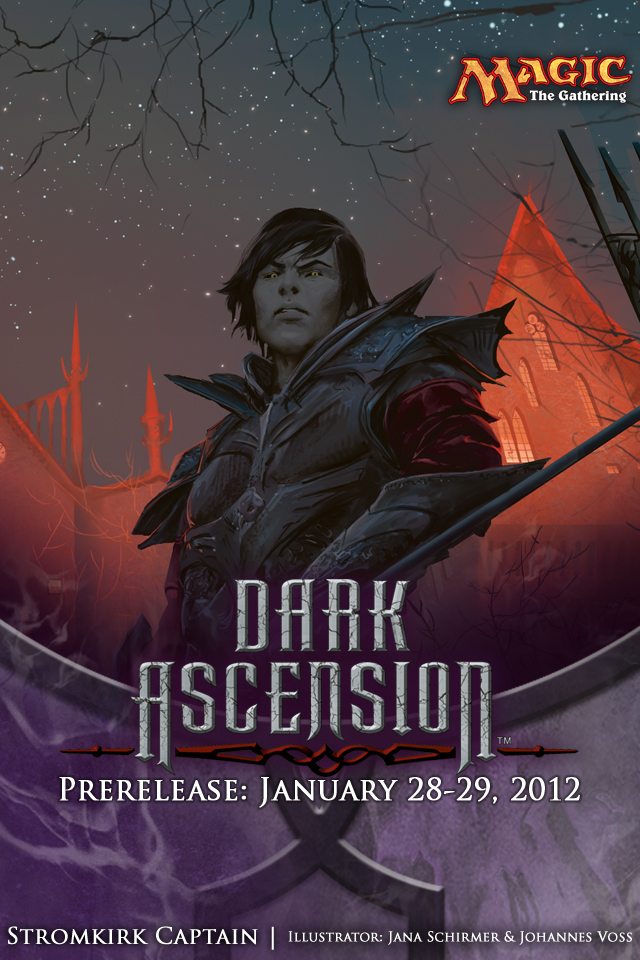 Stromkirk Captain


illustrated by Jana Schirmer & Johannes Voss


1024x768
1280x960
1280x1024
2560x1600
640x960 (iPhone)


~
Winter's almost over, don't be a shut in - get out to your local game store. We'll be kicking butt and taking names (yah right) at OMG! Games & Collectibles here in Barrie, Ontario tonight at Friday Night Magic.
~